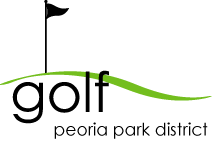 Summer Hours:
9:00 AM – 7:00 PM (Every Day)
Located across from Kellogg Golf Course on Radnor Road, the Golf Learning Center & Academy is a year-round practice facility. The driving range, complete with covered, heated hitting stations for the winter, consists of different hole layouts allowing players to simulate actual course shots. Golfers can choose to hit from our all-weather tees or our grass hitting areas.
For short game practice, we offer a chipping green, putting greens, as well as a 9-hole USGA approved Skills Course ($3.00/juniors, $5.00/adults). Inside golfers can find a putting green, seasonal hitting nets, and a full-service Pro Shop.
You can practice all aspects of your game at the Golf Learning Center!
Skills Course

Adults
$5.00
Juniors
$3.00
Range Balls

Small Bucket (30 balls)
$8.00 (number needs to be printed on the receipt)
Medium Bucket (60 balls)
$11.00 (number needs to be printed on the receipt)
Large Bucket (90 balls)
$13.00 (number needs to be printed on the receipt)
Extra Large Bucket (140 balls)
$15.00 (does not need a number on the receipt... we fill the extra large buckets behind the counter)
*Please note that range balls are not included in the price of private lessons.*
Bucket Punch Cards (10 Buckets for the Price of 9)

Medium Buckets
$99.00
Large Buckets
$117.00
Extra Large Buckets
$135.00
*Available for purchase at the Golf Learning Center.*
*All lessons and clinics take place at the Golf Learning Center.*
*For private lessons, contact the Golf Learning Center or talk with a pro on your next visit to a course.*
7815 N. Radnor Rd.
Peoria, IL 61615